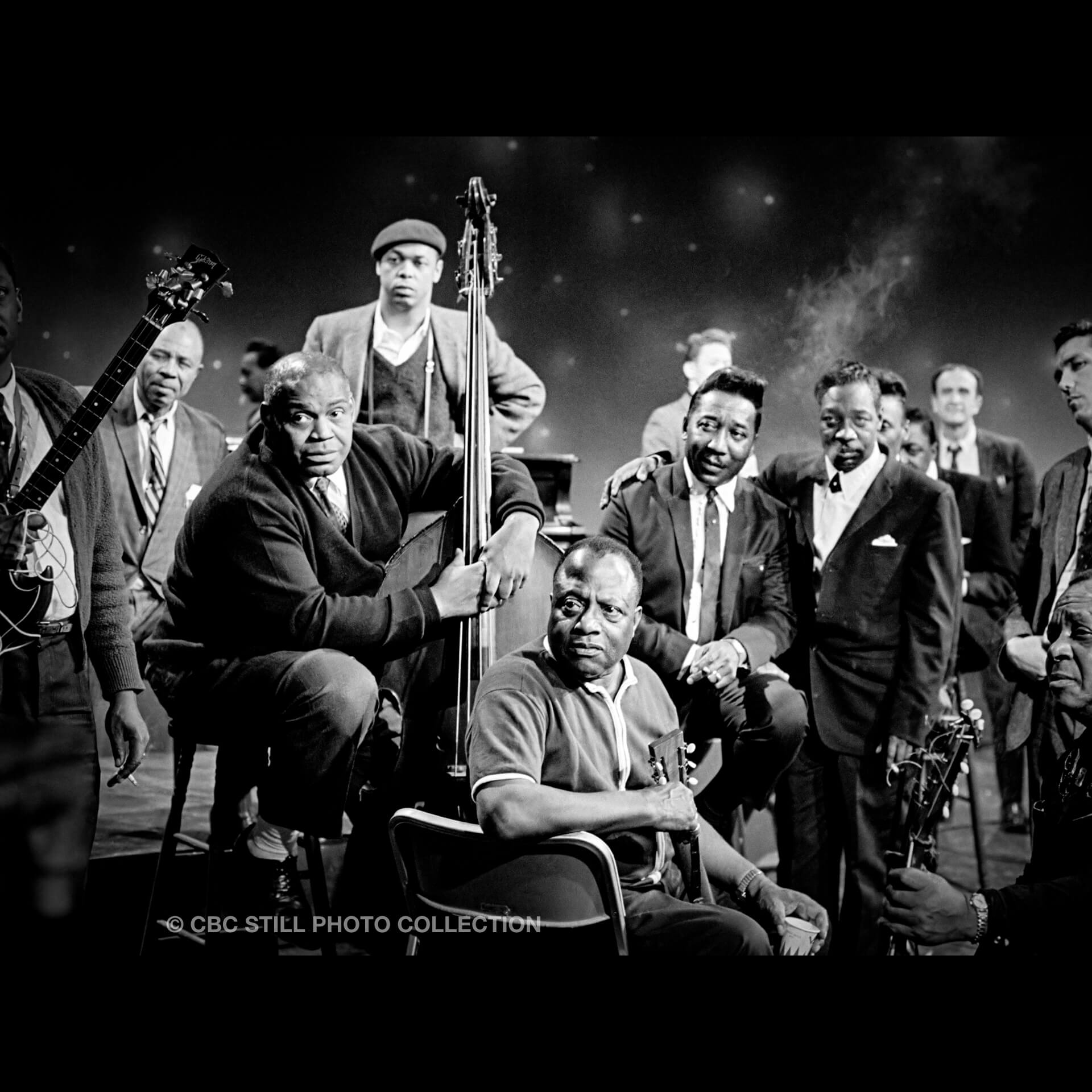 Blues Masters
In January 1966 Blues musician Muddy Waters and his cohorts are brought to Toronto by the CBC and spend three days performing in studio. Artists include Otis Spann, Sonny Terry & Brownie McGhee, Sunnyland Slim, Willie Dixon, Jesse Fuller, Mable Hillery, 'Big' Joe Williams, Booker White, and Muddy Waters. Although many knew each other, it turned out to be the first time, and last time, these artists would work together.
Shot in January 1966, this group shot is of Blues Legends in the CBC studios in Toronto, Canada.
Available on Hahnemühle Photo Rag 308 or Aluminum Alloy
Hahnemühle has been the industry standard for over 400 years. Today, the most popular FineArt inkjet paper by Hahnemühle is the Hahnemühle Photo Rag 308. The fine, smooth surface and feel of this paper makes it ideal for both colour or black and white art reproductions.
Our Aluminum Alloy version provides an alternative to the Hahnemühle Photo Rag 308 option and is of the utmost quality with a high gloss gallery finish. Printed on aluminum sheets, these prints are moisture proof and have excellent archival life.
Each limited edition print is accompanied by an official Certificate of Authenticity to mark its legitimacy. To view a sample, please click here.
*Prices exclude Shipping & Handling fees.